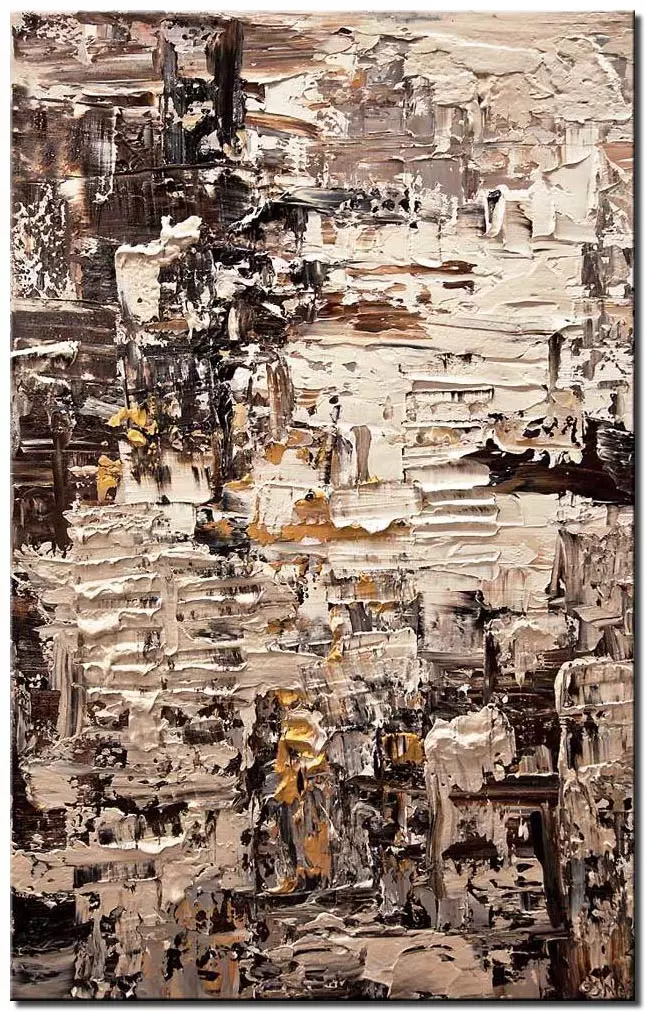 Your message was received but I'm currently on another chat. Please add your email and I'll reply ASAP!
Send
Thank you! eMail sent.
Abstract Painting
(#9595)
Morning Latte
Artwork Description
This is an original painting that I have already sold, but a similar can be recreated. The recreated painting will have the same colors, same composition & same effects/feel, but will not be identical as it is hand-made and not machine-made.
- Art by Osnat Tzadok
- Stretched over wooden frame
- High-quality canvas
- Ready-to-hang
- Hardware provided
- Signed certificate
- Quick delivery (add to cart for details)
Choose Artwork Size
Sold but Similar can be Recreated (
learn more
)
100% hand-made recreations are based on paintings I have already sold. A recreated painting is very similar, but not identical, to the one already sold. I use acrylic paints on high-quality canvas and then apply a coat of high-gloss varnish to protect it from possible dust and sun damage. The painting is ready to hang and hardware is provided.
24"x40"
- Ships in 3-4 days -
USD $815
30"x50"
- Ships in 3-4 days -
USD $935
33"x56"
- Ships in 3-4 days -
USD $1235
35"x60"
- Ships in 3-4 days -
USD $1535