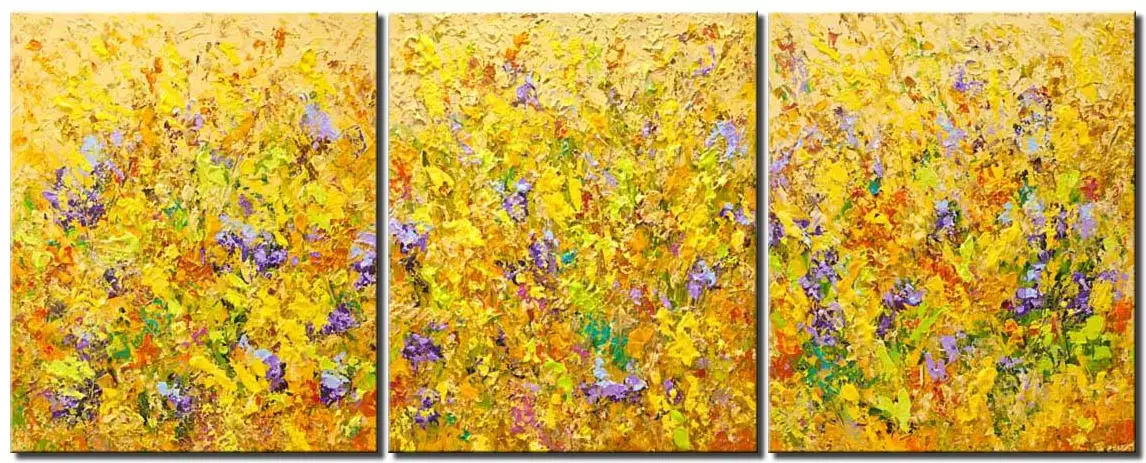 Your message was received but I'm currently on another chat. Please add your email and I'll reply ASAP!
Send
Thank you! eMail sent.
Abstract Floral Painting
(#9303)
Seeds of Happiness
Artwork Description
Seeds of Happiness is an original painting that I have already sold.
Available as an Embellished Print on Canvas
Embellished Print on Canvas (
learn more
)
Embellishment is the process were I add touches of paint to the print. This enhances the look-and-feel of the print by adding some texture to it. Then I add a coat of high-gloss varnish to protect it from possible dust and sun damage. The print is ready to hang and hardware is provided.
3 Panels - Total size:
50"x19"
- Ships in 3 days -
USD $336
67"x26"
- Ships in 3 days -
USD $528
90"x36"
- Ships in 3 days -
USD $874