About the Artist
My name is Osnat Tzadok and I'm a self-representing artist. I started my painting career at 2001 and since then have not stopped painting.
I'm best known for my large-size original abstract landscape and Contemporary modern paintings, but I mostly enjoy the combination of these two.
As an artist who sells online and offline for more than 20 years, I strive for the best quality in both materials and finish. All my paintings are created with great care and are coated with varnish to protect the colors for extended time, and to ensure durability and protection against changes in room temperature.
Prior to shipment, I personally ensures that all my paintings are properly packed. Strong cardboards and 1/2 inch bubble wrap are always used as an added security measure. This proved to be sufficient to protect the painting during delivery. My Original Paintings are straight out of the contemporary art stream and modern design. I believe that my desire to paint is well shown in the abstract and landscape designs I create.
I love using many different colors to bring life, literal feelings and vibrancy to most of my artworks. Each painting has a corresponding title with a sensible mood behind each design.
Among my styles you can find Original Abstract Art paintings, Decorative art, Cityscape, Abstract Fine Art, Modern Abstract Art, Contemporary Abstract Art, Landscape, Abstract Nature art, Abstract Original Artwork, Figures, Dune art, Geometric art, Blooming trees, Floral art and Seascape art. Most of my paintings and ideas are inspired by the nature around us, human emotions, abstract thoughts and feelings of energy and motivation.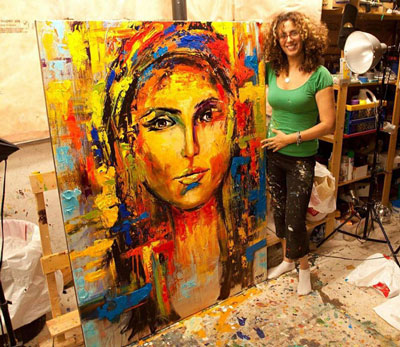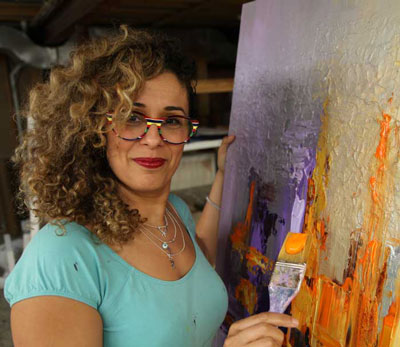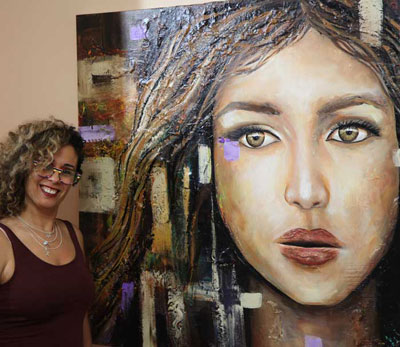 Painting is a big part of my life routine. I enjoy painting with acrylic colors on single, diptych, triptych canvases. I also enjoy creating sequence of images, that when put together, make a visual celebration to the eye and mind. When I'm in my studio I feel that I'm in my 'zone' - every artwork is a beginning of a new creation.
My art was also featured in several art galleries in Europe, Canada, Asia, Australia and the United States. Although my artwork was featured in art galleries, most of my creations were sold directly to home and business owners.
All of my paintings are created to match the modern art stream. I strive for the best quality in both materials and finish.
To read more about my accomplishments, check out Osnat in the media.
Thank you for visiting my art collection!